Whether you're a little kid or an old man, Halloween is arguably the best holiday of the year. What other holiday exists where it's 100% appropriate to pretend to be someone, or something, else? And if that wasn't enough, Halloween 2015 is on a Saturday, giving you three epic days of festivities and fantasy, beginning today.
Of course, there are ways you could absolutely botch this holiday, so this guide will help you not only crush your costume idea, but maybe also meet a special costumed cutie.
---
Your Costume Will Make, or Break, Your Night
Personally, I've always been last-minute about my costume ideas. Some have been creative (James Brown), and others… not so much (Kanye). The most consistent thing has always been not wearing any makeup or masks. In my line of work, the masks and makeup can be cool but it's not going to help in the "chances of making out at the end of the night" department, if you know what I mean.
Of course, the obvious exception is a masquerade party: everyone is dressed to the nines, and the theme is sexy and mysterious.
For the record: My options this year are Drake, Steve Urkel, and probably James Bond.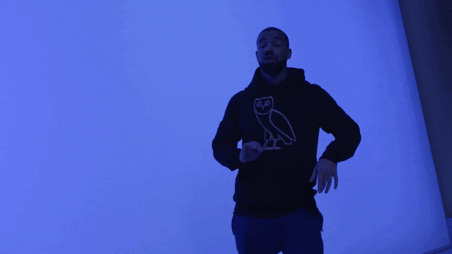 ---
For the Not-So-Creative: Theme Parties
With three days of parties scheduled throughout NYC, you've got options. If you're someone who doesn't want to come up with a different costume each day, theme parties will be your saving grace. Between Goldbar's Golf Pros / Tennis Hoes on Friday and Paramount Hotel's Masquerade Ball on Saturday, there's enough going on in the city to not have to worry about costume ideas.
An added perk of theme parties is that everyone generally looks the same, making it easier to approach and talk to the lady in the short tennis skirt. And just because everyone will be wearing the same thing doesn't mean you can't find ways to stand out, whether it's through colors or accessories. Why do you think Tablelist sunnies are a hot item?
---
Group Costumes Are Great for Tables
Group and couples' costumes are a growing trend, and if you plan on getting a table, they'll be the best way to rule Halloween. Since you'll be with your group the entire time and a group costume is only as good if you're all together, why not have a table? You'll look amazing and draw a lot of attention.
---
The Approach is a Piece of Cake
With everyone wearing costumes, it'll be an easy way to initiate conversation, making Halloween the easiest time of the year to approach anyone. Many people take pride in their costume, so don't be afraid to ask more about it; like whether or not they made it themselves, or what their inspiration was for the idea.
This weekend is all about being silly and having fun, so there's no need to take trying to talk to women seriously. This rule applies all the time, but especially during Halloween. Of course, this may not even be an issue for you, because the right attention-grabbing costume can potentially get more women approaching you.
---
At the end of day, the most attractive person in the room is the one having the most fun. What better time to put this — and your costume creativity — on display than this weekend. Follow this guide, and these tricks may result in some treats this Halloween.
Check out The Professional Wingman's site here.
{{cta('62849d25-a0fb-4694-ba2f-e676f002fc91')}}