I don't know anyone who doesn't like brunch, and I'd like to keep it that way. Brunch is meant for recapping the night before; for getting together with friends, swapping stories from the wild weekend; for eating breakfast at lunch, or lunch at breakfast; for day drinking! At no other gathering in America can you be two cocktails deep before taking a sip of coffee and not get disappointed looks about it.
College Disorientation isn't just about getting you out at night, it's about getting your game on point ASAP. So gather up a few ladies, convince your buddies to get out of bed for some Bloodys, and hit up one of these battle-tested brunch spots to start your Sunday off right.
---
Five Horses Tavern
South End – 535 Columbus Ave, Boston MA 02118
Davis Square – 400 Highland Ave, Somerville MA 02144
Highlights: The Ice Box covers both bases with cold brew coffee and hazelnut espresso vodka, and the EBLT takes arguably the best sandwich in the world and makes it brunchable with a fried egg.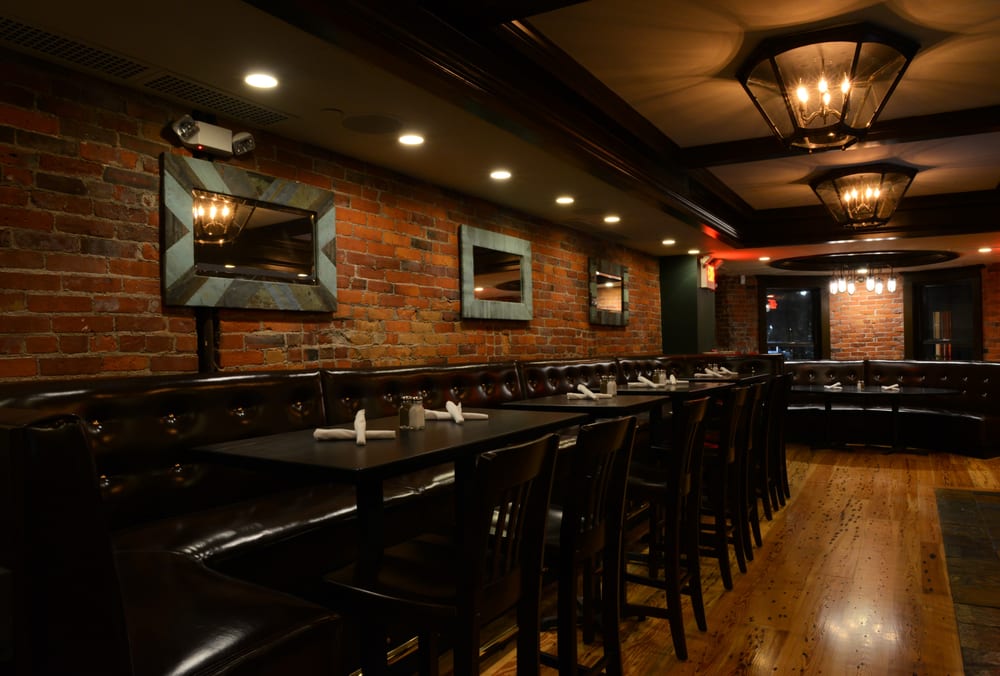 Pour House
907 Boylston St #21, Boston MA 02115
Highlights: You can get your credit card back that you forgot here last night, and the Bloody Mary is one of the best in Boston. Also, waffle game on fleek.
Deep Ellum
477 Cambridge St, Boston MA 02134
Deep Ellum's Duck Confit Hash once saved my life while I was suffering one of the worst hangovers in history. All it took was a few mimosas and a plate of that sweet, sweet hash. And maybe a double-side of bacon.
Trina's Starlight Lounge
3 Beacon St, Somerville MA 02143
Fat kids rejoice, Trina's has you covered. Breakfast pizza, chicken on a biscuit, or chicken & waffles are just a few of your options, and might I recommend some Tang on the side? If space koolaid isn't your thing (understandably), I'd suggest throwing back a few Adirondacks, because nothing starts the day off right like some bourbon. Right?
Taj Boston Rooftop Brunch
15 Arlington St, Boston MA 02116
To truly ball out, the Taj rooftop brunch is where it's at. Located at the foot of Newbury St with views over the Commons and the Public Garden, Taj brunch has a rotating seasonal buffet, world-class charcuterie, and champagne that makes it worth every dollar for this reservation-only treat.
The Beehive
541 Tremont St, Boston MA 02116
Another Boston classic, The Beehive's jazz brunch should be mandatory at least once for everyone in Boston. The downstairs is where it's at, and I'm a big fan of the bar. Strongly recommend the Bloody Mary and Eggs Benedict, with a side of upright bass and jazz trumpet.
West End Johnnies
138 Portland St, Boston MA 02114

For a different type of music brunch, hit up West End Johnnies reggae brunch for some tunes, some cherry cream cheese-stuffed waffles. Bonus: order a drink from the bar while you wait for a table.
Breakfast Club
270 Western Ave, Allston MA 02134
If you're gonna go for it, go for it all the way. The Breakfast Club has the most ridiculous pancake/waffle menu around, so if you want to cover a pancake with Nutella, macadamia and whipped cream, this is where it's at. Bonus: 80s music, all day errday.
Metropolis
584 Tremont St, Boston, MA 02118
I'm seriously dying at this point, because I'm writing this blog on a Tuesday afternoon, which is like a Brunch Sahara. There's literally no brunch anywhere. Anyways, Metropolis is one of my favorite spots in Boston, for reasons such as: Brioche French Toast; and: Pastrami Hash; and: Grapefruit Mimosas.
I'm interested in hearing about other brunch spots, so let us know in the comments what you think. But seriously, if you're reading this, and it's Sunday, for the love of all things holy go get a drink for breakfast.
---
{{cta('2d43d88f-346c-43fe-8d04-691aa3e3ffd9')}}