Well, the Metro suspended the Blue, Orange, and Silver lines for the morning commute yesterday, so there's that. If you were one of the unlucky riders shuffled onto a loser-cruiser, or suffered the Uber surge instead of walking, you probably had some time to think about how humid D.C. gets in the summer. Which means you probably also thought about how great it is to post up on a rooftop after sunset. Maybe you didn't think that, but we did. Here are a few we came up with.
---
Eden Rooftop
1716 I St NW, Washington, DC 20006
The Garden of Eden, as it is so fittingly named, is the tiki-inspired top floor of Eden nightclub. Fire up a hookah, suck down a few pineapple and vodkas, and listen to big-name DJs spin house beats from a raised booth. Up until a few days ago, getting into the Garden of Eden required some legwork, but now you can just fire up Tablelist.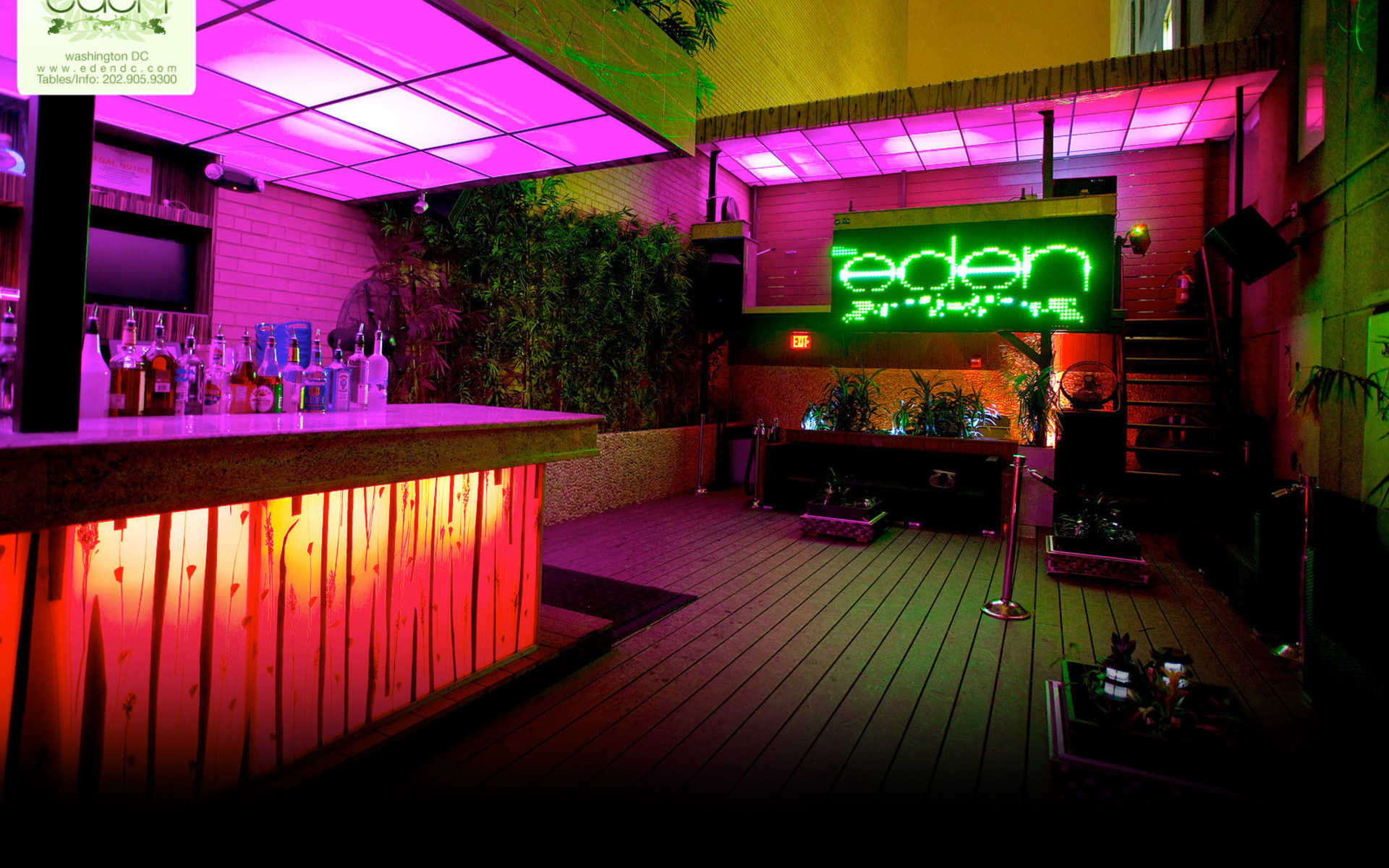 ---
Liaison Rooftop Pool
415 New Jersey Ave NW, Washington, DC 20001
You have an in for SiP and DiP, a bi-weekly pool party on top of the stunning Liaison rooftop. Grab a ticket, bed, table, or cabana to spend the day poolside, boozing and listening to great music. Hands-down, the best way to beat the heat on a Sunday afternoon. Take a look at the available options, but don't hold out because they sell out early.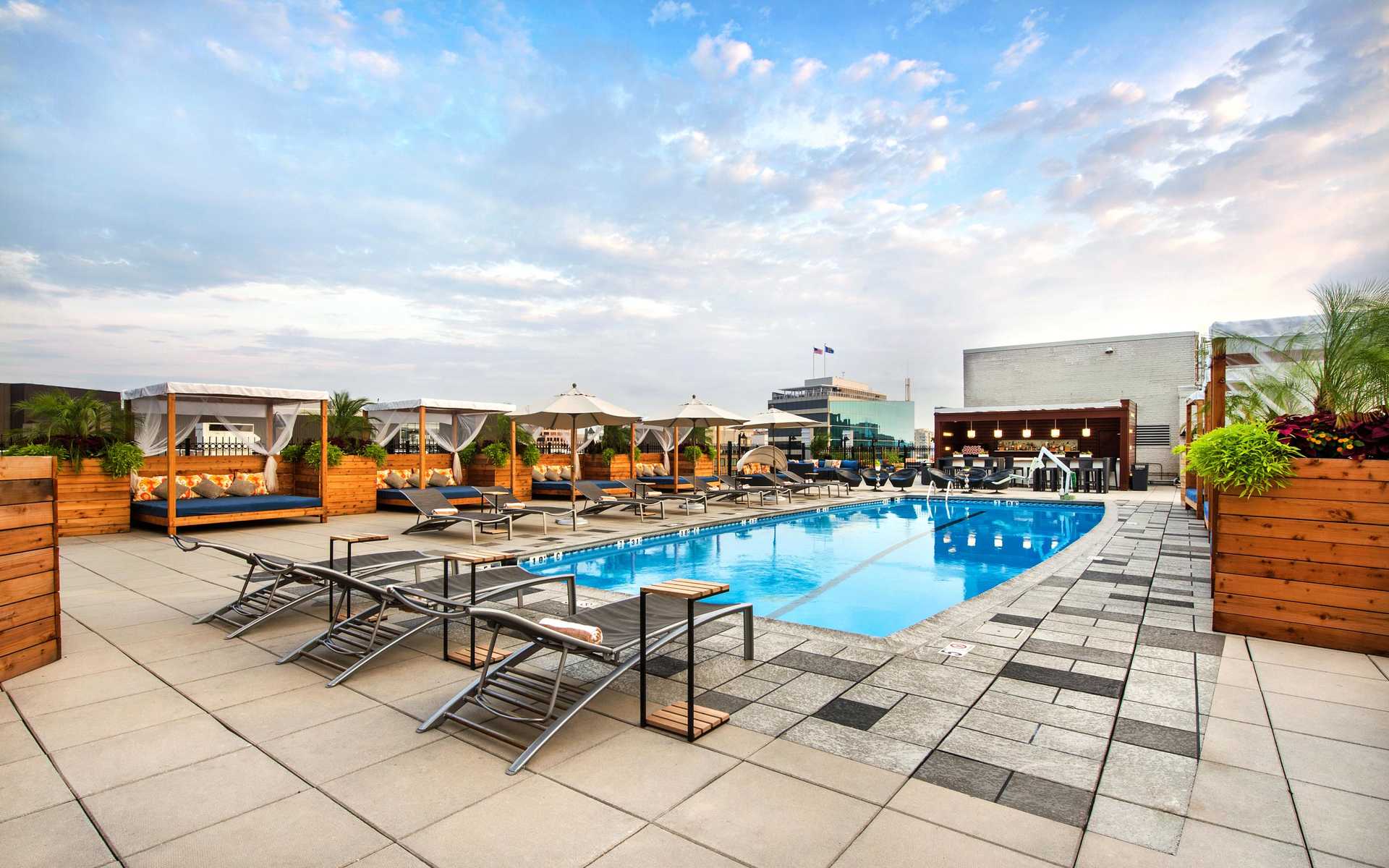 ---
The Graham Georgetown
1075 Thomas Jefferson St NW, Washington, DC 20007
The views from the Graham Rooftop Lounge, "The Observatory," are stunning, which makes it a prime spot to unwind after a sweltering day in the city. The Bourbon Shandy goes perfectly with fresh air and a nice evening breeze, but we can't think of a better way to be a total baller than bottle service and puffing on one of the cigars available for order. For now booking is available through their site, but when you register for a Tablelist account and select DC as your hometown, we'll let you know when we add new venues!
---
Dirty Bar
1223 Connecticut Ave NW, Washington, DC 20036
Dirty Bar's deck is awesome. Lined with tables all around, with plenty of space to cruise around in the center, we are a big fan of everything Dirty Bar has going on. Flow freely between the inside and outside, enjoy the sights in the "females only" dance cage, and take a moment to say to your friends "Wow! This staff is super friendly!" Seriously, it's a thing you'll do. Again, Dirty Bar is currently unavailable through Tablelist, but check them out!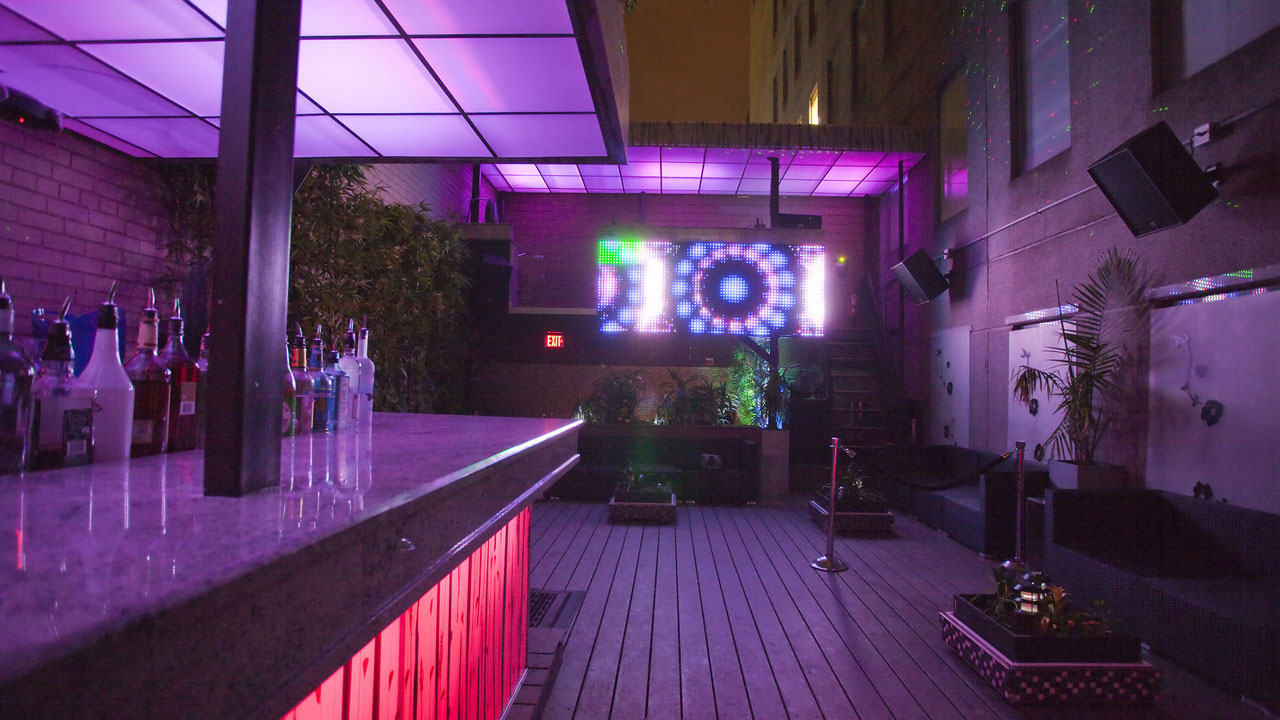 ---
POV
515 15th St NW (W Hotel), Washington, DC 20004
Adorning the roof of the W Hotel in DC is POV. The service is what you would expect from a W establishment, and the location couldn't be better. The view is ridiculous, out to the Washington Monument, the White House; all-around excellent sights in every other direction. The curved, central bar is really welcoming, and the covered area is perfect for a midday drink and app if you want a good breeze and view, but don't want to sit in the beating sun. You can't go wrong getting bottle service at POV, thought it's currently unavailable through Tablelist (we're working on it).
---